Bozier joins Stags + Nicholls agrees to stay for 2019/20
The good news keeps on coming for fans of AFC Totton with the news that boss Louis Langdown has added 19 year old Matt Bozier to his squad for 2019/20.
Bozier is well known to us after a couple of impressive spells on loan from Aldershot Town  in recent seasons. Bozier made 29 apps for us, making his debut at 16.
However, Boze has now been released by the Shots and Langdown wasted no time in bringing the left sided player to the Testwood Community Stadium.
Louis Said "Everyone at the club has so much time for Boze. I'm very happy to have him back and look forward to a season of watching his six stone frame rattle into tackles. His wholehearted approach and passing ability will help us massively".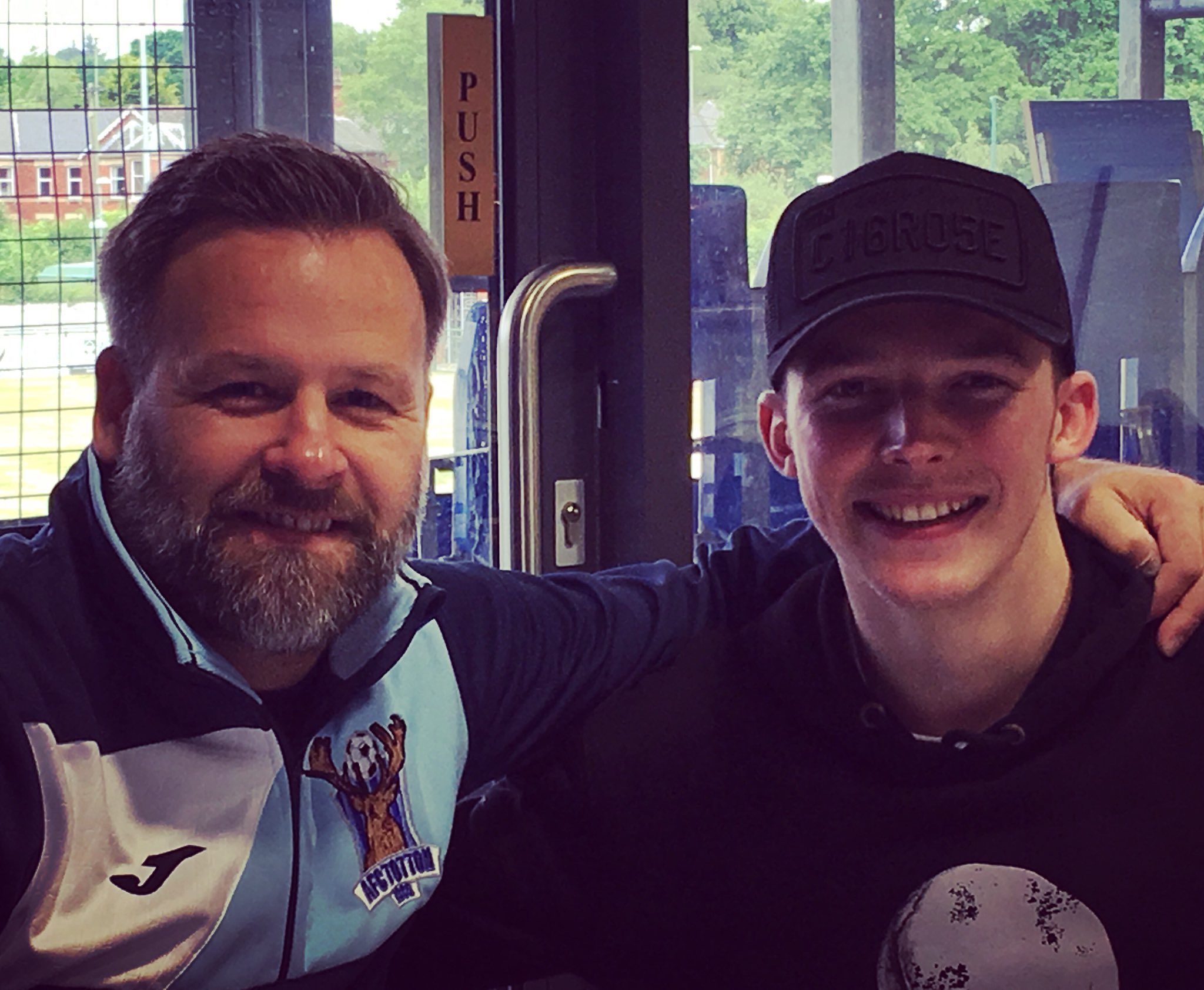 Louis Langdown and Matt Bozier
On joining the Stags Matt Bozier said "I'm coming back to a friendly club with good people where I feel at home and happiest when playing my football. For me it was nice to know I have the option to come here and play football regularly. I can't wait for the season to start and see the lads again".
The good news doesn't stop there, after the influential Robin Nicholls put pen to paper on a deal that keeps him at the club for 2019/20. Nicholls made 38 appearances for the Stags last term.
Langdown said "I am delighted Rob is back. He's never let us down since pitching up on his bike two seasons ago. He adds a level of professionalism to everything. His chino's haven't caught on yet, but players like Haynes and James are firmly under his wing and he leads by example".
Robin Nicholls
On signing a new deal, Nicholls said "Committing to the club for another season was a no-brainer. Gaffer & Wildey have been brilliant and we have some real talent in the squad, mixed in with youth and hunger. It's a great environment in which to play football".