AFC Totton and the Pro:Direct Academy Southampton, for the 2021/22 season.
We believe that this partnership will enable us to provide an excellent academy for young players, enabling them to excel both in their educational studies and in their development as footballers. All the details are provided below...

Current Development and Elite Teams Results, Fixtures and Tables here:
T1 South here.
F1 South West here.
Centre:
Pro:Direct Academy Southampton

Location:
AFC Totton, Snows Stadium, Salisbury Road, Totton, Southampton SO40 2RW

Education Pathways:
Training Provider: SCL Education
The 1 or 2-year full-time Football Education Programmes deliver a sports coaching pathway in:
NCFE Extended Level 3 in Sport (2-year course), entry Requirements 4 GCSEs (Grade A-C).

What to Expect:
Players can explore an opportunity to gain access into universities in the UK and USA.
Play in the National League Alliance Youth League and the ECFA College League.
Enjoy elite level Nike kit and equipment.
Regular fixtures against teams from Pro Academies.
Test the very latest football products and visit exclusive Pro:Direct events.

Events at PDA Southampton_AFC Totton:
YEAR 11 - APRIL TRIALS for Season 2022/23
Monday 11 April 2022 – 10:00 to 12:00.
AFC Totton, Snows Stadium, Salisbury Road, Totton, Southampton SO40 2RW
Contact brettwilliams@afctotton.com or ade.olumuyiwa@prodirectacademy.com to register your interest.
---
BRETT WILLIAMS & ADE OLUMUYIWA
Co-managers, Pro:Direct Academy Southampton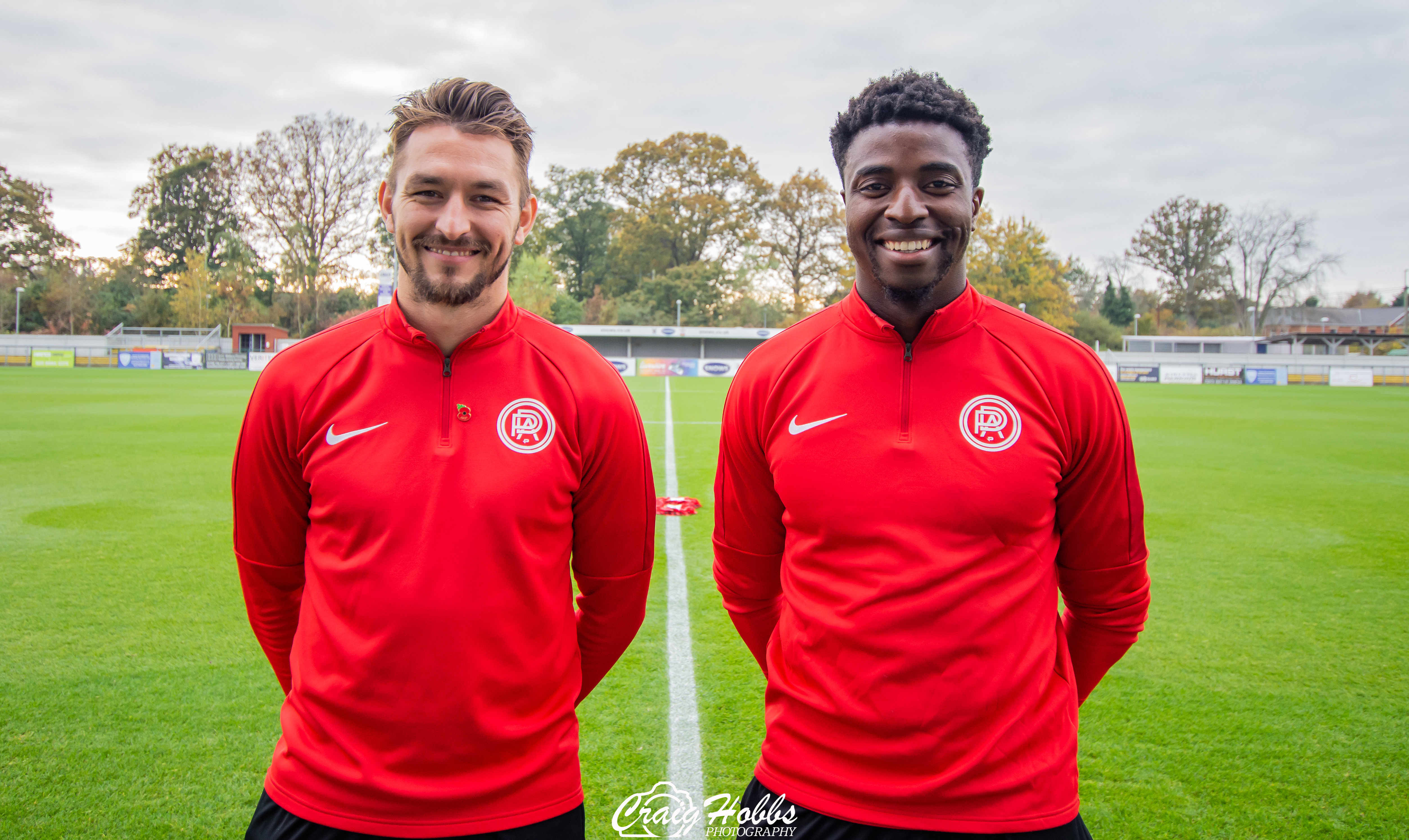 Brett Williams (left) and Ade Olumuyiwa (right) are both members of the AFC Totton first team squad, playing as a centre-forward and centre-back respectively. They combine being semi-professional footballers with working part-time at the Club, managing the Pro:Direct Academy Southampton cohort. Together, they bring a wealth of playing experience from the EFL and the higher echelons of non-league football to their roles.

Brett williams
Brett has enjoyed a long but somewhat nomadic professional football career, moving between the lower leagues and non-league clubs such as Aldershot Town, Torquay United and Forest Green Rovers. He has played in two promotion play-off finals, winning one and losing the other, before joining AFC Totton in 2020. You can read about Brett's playing career in more detail on his Player Profile page.
Aside from this playing career, Brett graduated Eastleigh College in 2007 with the BTEC Diploma in Sport, during which he played for the Eastleigh FC Reserves team as part of the course requirement. After many years in the game since, and as a member of the Professional Footballers' Association (PFA), Brett has been fast-tracked into enrolling for the UEFA B Coaching Licence, which will involve a 2-week crash course with the FA and 100 hours of practical coaching with an FA-affiliated club, a stipulation that is fulfilled by his role with the Pro:Direct Academy.
Upon obtaining his B Licence, Brett intends to go on to earn the Pro Licence, which will qualify him to coach in the English Football League and, potentially, the Premier League.

ADE OLUMUYIWA
Like Brett, Ade earned the BTEC Diploma in Sport while in 6th Form education. Having never played the game professionally in the UK, he doesn't qualify to be fast-tracked on the UEFA B Licence via the PFA, but he has his Sport Diploma Level-2 qualification and has applied for the B Licence course.
Ade joined AFC Totton in the summer of 2021 and has been coaching and educating the Pro:Direct Academy cohort in partnership with Brett and their colleague, SCL Lead Lecturer Hannah Hood. Despite his tender 24 years, Ade brings a wealth of experience of playing non-league football and attending trials with professional clubs; more information about Ade's playing career is available on his Player Profile page.
In 2017 and 2018, Ade gained valuable experience coaching youth players in the United States, while playing for FC New Orleans in the National Premier Soccer League. And while he has personal ambitions to gain his Pro Licence and coach at the highest level he possibly can, Ade also aims to help some of his Academy charges to gain professional playing contracts of their own.
"I've experienced the highs and lows of being offered trials with clubs like Stoke City, Charlton Athletic, Southend and Aston Villa, only to not be offered a contract," Ade says. "It's hard to take but you have to keep working and keep improving if you want to make it. I can help these young players by giving them the benefit of my experience, both in terms of the things I did well and where I might have gone wrong. I'd love to help some of these players get their chance in the professional game. That's what we're striving to do."
---
scl education
SCL Education are a post-16 further education provider, delivering high-quality education that is specifically designed to unlock the potential of students, using a sports-centred learning approach based on the principles of sport.
We have all seen throughout history the power and energy that sport brings to teach people the attributes of a winning team mentality. To be at your best both on and off the pitch, you have to focus on how you prepare yourself to succeed. SCL apply these principles to the teaching of educational programmes, focusing on engagement and motivation to help students develop academically, mentally and physically.
SCL holds a direct contract with the Education and Skills Funding Agency (ESFA), the government agency accountable for funding education and skills for children, young people and adults. As an ESFA partner, they have access to funding for the education of people aged 16-19 years. If you are of the correct age and eligible for funding, your course will be fully-funded and, therefore, free of charge to you. As a registered provider, you can find SCL Education on the UK Register of Learning Providers.
Hannah Hood is the SCL Lead Lecturer assigned to Pro:Direct Academy Southampton at the Snows Stadium.
---
For full details about Pro:Direct Academy Southampton, please get in touch.