club sponsors SUPPORTING AFC TOTTON THIS SEASON
Title Sponsor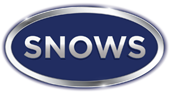 Representing some of the automotive industry's most prestigious brands, Snows aim to consistently provide motorists across the south and the south west of England with outstanding levels of customer service. We are proud of our people, and the quality of new and used vehicles that we retail and service. Independently owned, we currently represent 16 new vehicle manufacturer bands at 50 locations. Additionally, we have a state-of-the-art Accident Repair Centre in Millbrook, 3 Approved Service Centres and 12 multi-franchise Used Car Centres in various locations across the South. It's our aim to deliver high-quality, affordable motoring to as many as we can. With our wide range of franchised dealers, you can choose from a selection of new, or used, cars or vans from Abarth, Alfa Romeo, BMW, CUPRA, Fiat, Jeep, Kia, LEVC, Lexus, Mazda, Mercedes-Benz Vans, MINI, Peugeot, SEAT, Toyota and Volvo. In addition, we also represent approved used Volkswagen Vans. So, we are sure at Snows we will almost certainly be able to look after all your motoring needs. Whether you want a vehicle, need servicing or looking for a part – we are here to help. Plus, with money-saving special offers and competitive car finance also available, value is assured and the purchase of a new or used vehicle easy. Also, our used car and van outlets Too Good To Auction provides you with a wide range of used cars and vans for multiple franchises. If you are shopping for a used car with a certain budget in mind view our range of used cars for sale under £5,000 and £10,000. To find out more about our products and services simply visit Snows.co.uk.
Livewire is a creative digital marketing agency focussed on developing strong brands, engaging websites with effective SEO at the core, complemented by compelling content to engage your audience.
To succeed online it's not just about having a great looking website. You need an effective strategy to drive visitors and once you have them you need to keep them thereby giving them the best user experience. Livewire's digital team help you achieve this with our website design and build and SEO services. We are proud to be AFC Totton's digital partner, creating this website, website content, visual assets and all social media content. Based in Cadnam, we are your local digital agency with a global reach.
DNA Insurance are an independently owned, well established insurance broker specialising in commercial insurance. We pride ourselves on offering a great level of customer service and put our clients at the forefront of what we do. We specialise particularly in the construction and motor trade industries, but we can support most SME businesses. We have an excellent reputation within the insurance market and partner with reputable, financially stable insurance companies. We thrive on supporting local businesses within the local community with their insurance needs and are delighted to Sponsor AFC Totton who are equally focused serving the community. The club are continuously looking at different ways to support the local area and we completely support them in doing that. The club provides a great way for people to make friendships, develop as individuals and improve and practice their sporting abilities. They have superb facilities which they are looking to share with the local business community. One of the things we are really looking forward to is co-hosting a breakfast network with AFC Totton for local businesses who can come and share ideas, receive referrals, and help grow their business. We believe that AFC Totton can become an integral part of the community and look forward to supporting them in doing so.
New Forest Care is a bespoke residential, education and therapeutic childcare provider dedicated to providing unconditional care to the most vulnerable children. We provide a bespoke approach, working in partnership with local authorities, parents and carers.
We have various small-scale residential children's homes and education facilities that include a school farm and Outdoor Learning Centre. We offer long-term care placements which include education, education day placements and planned 90-day crisis placements within our Activity Residential Care service. Our placements are underpinned by ongoing access to treatment plans by our dedicated team of mental health professionals and therapists and we have a therapeutic model based on the theory and practice of attachment utilising Dyadic Developmental Psychotherapy and PACE, and our staff team receive ongoing training to support this model.
We are advocates of our children, putting their safety and well-being at the centre of our decision making.

We hold the following values at the centre of our organisation and expect to demonstrate them in all that we do:
Put our young people first in all we do
Treat all people fairly
Treat all people with dignity
Be passionate to achieve excellence in all we do
Be committed to working as one team across the company
Be committed to building a sustainable business
HandiHire.co.uk is Totton's local independent tool hire & hardware supply company. A family run business that has been serving Totton for over 40 years. We have a wide range and power tools, access equipment, garden machinery and lifting equipment available for you to hire and offer competitive & flexible prices. In the age of the repair and reuse our fitters can also fix and service your own power tools & garden machinery. Handi Hire stocks a wide range of hand tools, hardware and fixing for trade and DIY customers. We offer the full range of bottle gases for BBQ's and heating as well as ASPEN fuel for petrol lawnmowers & power tools. A new and extensive range of work wear from OX and Portwest is now available, with personalised branding for your company or organisation available. Delivery and collection service also available. Come see us at our new larger shop at 84 Water Lane, SO40 3DN.
Hurst Auto Assistance Ltd are a Southampton based roadside assistance & recovery specialist located minutes from the major motorways. We cover Southampton & surrounding areas and offer a 24hr service.
We offer vehicle repairs on site, at our workshop & also work closely with a network of garages to offer all aspects of your motoring needs. From vehicle servicing, repairs , MOTs to nationwide Transportation & Recovery we cover it all
Gentlemen's League, Your Traditional family Barbers
At Gentlemen's League Award winning Barbers we are professional, offering a traditional Barber Shop experience. We pride ourselves on providing elite services at affordable prices. We offer a friendly and relaxed atmosphere and empower men to look and feel fantastic, giving them the confidence and self-esteem to take on any situation in their stride - whether its an important meeting, events, a night out, dating or your wedding - We'll help you make your social impact count. We cater for all ages and provide discounts for military and blue light services personnel. Our staff are trained by the Lions Barber Collective to help support men's mental health in the community. We welcome you to come and visit us, No appointment is necessary. You can find us at 18 Rumbridge Street in Totton, opposite Coral and the Co-op. Or on social media 02381 845217
www.gentlemensleaguebarbers.co.uk
Providing employment law and HR support to small and medium sized businesses.
Why are we different from other providers?
We will always keep you legal and up to date
We are local so can respond quickly
Unlike our competitors, we won't tie you into a 7 year contract, we operate 12 month rolling retainers or PAYG
We do not operate call centres; we build relationships with our clients
They genuinely aim to feel like a seamless extension to your business and in essence, your HR Dept.
We are passionate about helping local businesses survive in these unprecedented times; so please let us know who you know, that would benefit from a free HR healthcheck.
From Recruitment to Redundancy and everything in between!
Practical, Pragmatic and Hands on. Proud sponsors of AFC Totton!
Based in Southampton Airlynx are a long-established company offering a first class transport service throughout the UK. We have a range of luxury vehicles catering for the single individual to large groups.
Some of our services include:
- Airport Transfers
- Minibus Hire
- Private Hire
- Mobility Transport
-Prom Car Hire
- Executive Travel
Whether you are looking to travel to Airports, Sporting Events, Parties, Weddings or Business Trips, we can cater for all your needs.
With over 30 years' experience, we believe our customer service is second to none. With competitive prices it makes Airlynx your no. 1 choice for transportation. www.airlynx.info

Southampton Cruise Parking Ltd have years of experience in the cruise parking industry. We offer a service second to none and are proud of our fantastic reputation.
We always go the extra mile to ensure parking your car with us is a pain free experience in any of our secure parking sites.
We offer free transfers to and from the cruise terminals in our stylish fleet of transfer vehicles.
Car parks have 24-hour parking security, patrols and CCTV for your peace of mind.
We also provide Motability transportation.
Our customer's cars always remain parked exactly where they left them.
www.southamptoncruiseparkingltd.co.uk
Part of the world-leading SUEZ group, SUEZ recycling and recovery UK has a proud history of delivering award-winning environmentally responsible recycling and waste management solutions to 30,000 customers across the public and private sector.
Operating in over 300 locations throughout the UK, from household waste recycling centres, transfer stations and landfills, to material recycling facilities and energy-from-waste plants, our national network of facilities provide an extensive range of managed services.
We work to develop solutions for smarter waste management and help our customers make the best possible use of their resources while reducing their carbon footprint, protecting the environment and driving efficiency. Our regional structure of local depots is geared to ensure our service to every business meets our national standards. No matter what size your company, or the materials you need to dispose of, we can take care of it all, making your waste management as efficient as possible.
At SUEZ, we pioneer innovative technologies for the UK's circular economy, helping to shape a sustainable environment, now. For more information, visit www.suez.co.uk or contact one of our friendly team, call 0800 049 5832 today.
Protection and Investment Ltd are independent financial advisors based in Totton. With over 30 years' experience in the financial services industry, we have a holistic approach to financial advice. We specialise in pensions, investments, mortgages, as well as life and critical illness insurance. We are a friendly father and daughter team who pride ourselves on helping our clients plan, protect and secure both their own and their family's future.
We are looking to build strong relationships with our clients especially in the Totton area who want a personal friendly touch to their financial advice. As the preferred financial services partner of AFC Totton, we aim to support the Stags by donating 10% of all fees and commissions earned from supporters to AFC Totton.
You can't predict the future, but you can plan for it.
For more information visit our website www.pilsouthampton.co.uk
For pensions and investments contact Nick on nick@pil.uk.com or 07958 484608
For mortgages and protection contact Lorna on lorna@pil.uk.com or 07826 847460
​​​​
Since our formation in 2002 SBS EPOS has grown to become one of the leading providers of EPoS Systems in the UK. We supply Touch Screen EPoS Terminals, EPoS and cloud back office software, hand- held waiter pads and card payment solutions to all forms of businesses from stand-alone pubs and shops to multi site organisations. We are also the only supplier of ECO-ROLL, our 100 % environmentally friendly epos and card terminal receipt rolls. For more information contact us on 0845 094 8268 or visit us at www.sbsepos.co.uk
Exhibitionist
Newt Communications
A&A Business Supplies
S.O Wallace Fencing