STAGS RADIO COMMENTARY SERVICE CONTINUES TO GROW
For the start of this season, AFC Totton launched 'Stags Radio', a new matchday commentary service, which is set to provide live coverage for all of the Stags' 2021-22 matches for FREE.
As part of the club's digital growth, we are developing our content and online output. Part of these advances have included the radio station. Since the station's first live broadcast in July, the service has gone from strength to strength and is growing at an exciting rate, with over 350 times episode downloads to date!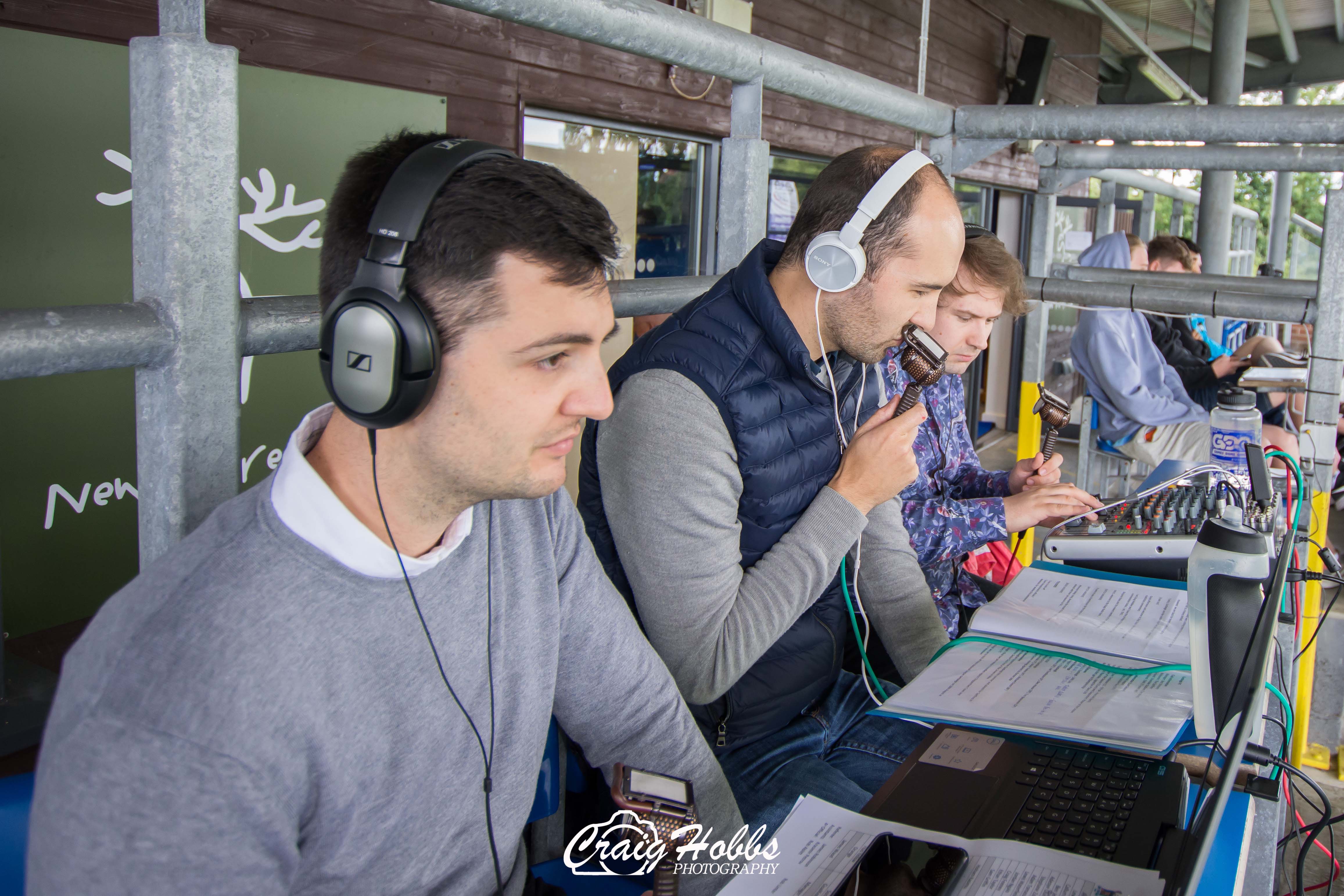 The station is fronted by our commentary team of Doug Webber, Benjamin Rees and Mitch Parris, who bring plenty of broadcasting and commentary experience. Doug and Benjy recently graduated from the MA Sports Broadcast Journalism programme at Solent University. Webber previously spent time with the Media Team at Devon FA, commentating on their county cup finals, and Rees has experience of commentating on a variety of sports, most recently venturing into the world of e-sports. Parris is the founder of PitchTalks, a sports career podcast. It is the 4th most popular career podcast on the Apple Podcasts app. All three of the team aspire to have careers in sports broadcasting, so we think we're in safe hands!
They are regularly joined by joined by past and present Stags, along with other special guests. They also bring exclusive interviews with the AFC Totton squad and management staff.
The station is housed on Podbean and you can access the 'live room' here: https://www.podbean.com/lsw/StagsRadio. As you can access Stags Radio on your smartphone, it means you can listen to live commentary while watching the matches at the ground. It couldn't be easier!
Plus, if you want to be involved with the conversation and message the commentary team, you can get in touch with the show by signing up for a FREE account on the Podbean app on iOS and Android devices. They will see your messages and try to respond to as many as they can. Alternatively, you can 'tweet' the show: @StagsRadio.
If you have missed any of their live broadcasts, you can listen to past match commentaries at your leisure on The Stags Radio Podcast page or by clicking here: https://stagsradio.podbean.com. All commentaries are uploaded shortly after the live broadcast ends.
Finally, if you fancy trying your hand at live commentary, text commentary on Twitter or match report writing, we'd love you to get in touch. Just send us an email: stagscomms@outlook.com.