Let's Go Yellow together so we can ensure that no one dies alone.
Mountbatten Hampshire would like the communities of Southampton and west Hampshire to get behind the fundraiser on 1 October.
Mountbatten is one of the club's charity partners and AFC Totton Fans have shown their support for this wonderful organisation, please continue that amazing support and get involved.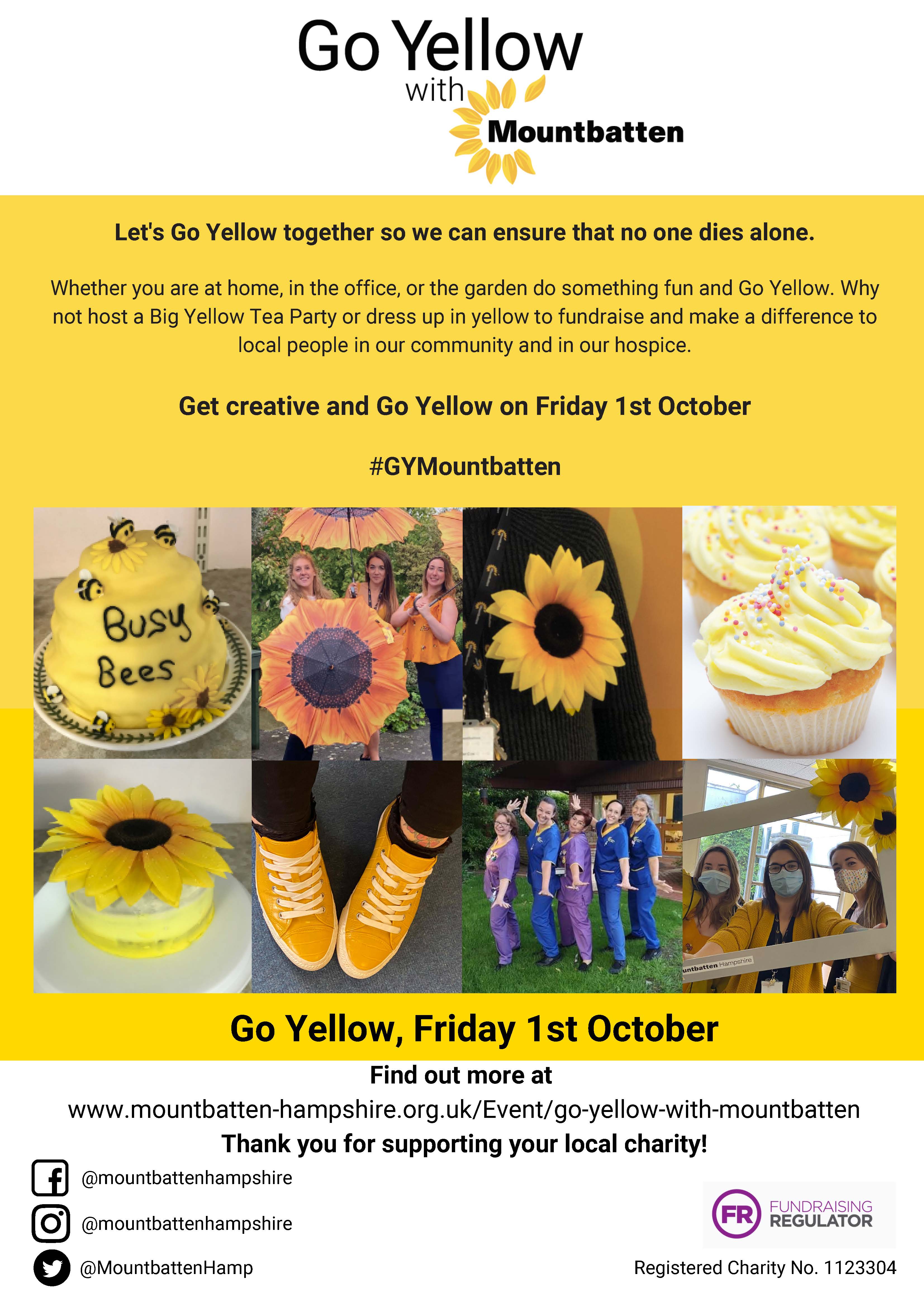 Groups could host a Big Yellow Tea Party (BYTP) or dress up in yellow to fundraise and make a difference to local people in our community across Southampton and west Hampshire and in our hospice located in West End.
Go Yellow is for everyone - friends, family, work or community groups. You can get creative as you like!
💛 Wear yellow for the day (your pets could join in too)
💛Host a charity collection box
💛Only eat yellow food
💛Host a Big Yellow Tea Party.

To find out more visit www.mountbatten-hampshire.org.uk/Event/go-yellow-with-mountbatten
Your support would be greatly appreciated and helps to make sure patients and their families have access to skilled, compassionate and sensitive care in a place of their choice across Southampton and West Hampshire.
This can include providing specialist end of life care to patients with life-limiting illnesses in their home or in our inpatient unit and day centre. We also support patients families, friends and carers through their illness and bereavement. Each year we are here for over 3,000 local people who need us.
As an independent charity, every donation makes a real impact to local people.
Thank you for your support.